INSPIRED WITH HASSELBLAD
It's more important now than ever before to keep up our creative spirit and remain connected though our common love of photography. We are faced with the added challenge of being isolated, so for many of us, our living rooms have become our studios and our typical style of photography is not possible to do at the moment. We encourage you to look for a new perspective in your ordinary surroundings, everyday objects or the familiar faces of your family to get inspired by and continue to photograph.
Here, learn from Hasselblad photographers who are finding ways to harness their creativity from home, sharing their inspiration and tips that fuel their artistic energy. Share your own work taken with Hasselblad by using the hashtag #InspiredWithHasselblad on Instagram and we will highlight creators each week in Hasselblad's channels.
DANIEL RUEDA AND ANNA DEVíS
Under lockdown for weeks on end in Spain, creative duo Daniel Rueda & Anna Devís, who usually travel to combine quirky facades with innovative storytelling, have traded city buildings for their own apartment walls as their photo studio. Using household objects combined with colourful paper backgrounds and matching outfits, the team uses what they can within their home to continue bringing their imagination to life.
FARAN NAJAFI
California-based photographer Faran Najafi is inspired by the architectural details he's explored while traveling around the world. Here, he uses a simple prop to reveal some of the shapes and forms he's seen in places further afar.
AMANDA CARLSON
Under a shelter-in-place order in Chicago, Illinois, visual artist Amanda Carlson uses her loft apartment as a home studio to create stunning self-portraits with the H6D-100c, an umbrella, and light.
FLORA BORSI
Already using her apartment in Budapest as her studio, Flora Borsi is no stranger to creating magical imagery from her home. With life at a standstill, Flora uses this time to focus on her own personal projects to get her through these chaotic times.
CHIARA ZONCA
Italian photographer Chiara Zonca is forced to rediscover her familiar surroundings around her Canadian home base while social distancing during this time. With light as her strongest tool, she transforms the seaside and forest landscapes into ethereal spots that are reminiscent of her usual otherworldly photo locations.
GüNTHER EGGER
Austria-based product photographer Günther Egger finds himself swapping his studio space for his own living room for the moment. At a time where holding onto one's creativity is key, he experiments with objects around his home, specifically flower arrangements, in combination with lighting that creates painterly imagery.
OLLE BROKSTEN
Swedish photographer Olle Broksten usually shoots exquisite still life images in his own studio but shows us just how easy it can be to create your own "still life studio" in your home using items like chopping boards, picture frames, plants, and lights.
DONALD MICHAEL CHAMBERS
Originally from Trinidad and Tobago, British photographer Donald Michael Chambers uses this time of quarantine?at his home in Copenhagen?for inspirational gains. Experimenting with ambient light and gels, Donald turns portraits of his wife into cinematic scenes that he explains can be easily done in anyone's home.
Naoki Ishikawa
Born in Tokyo, photographer Naoki Ishikawa creates his work while traveling around the globe, from open landscapes to cities. On the night before the state of emergency, he captured Tokyo with X1D II 50C and XCD45.
Itaru Hirama
Born in Miyagi prefecture of northeast Japan, Itaru Hirama shoots various musicians with his own dynamic style that makes you feel like you can actually hear their music through his images. With X1D II 50C and XCD 45P, he captures a moment at home with his daughter, portraying life with music.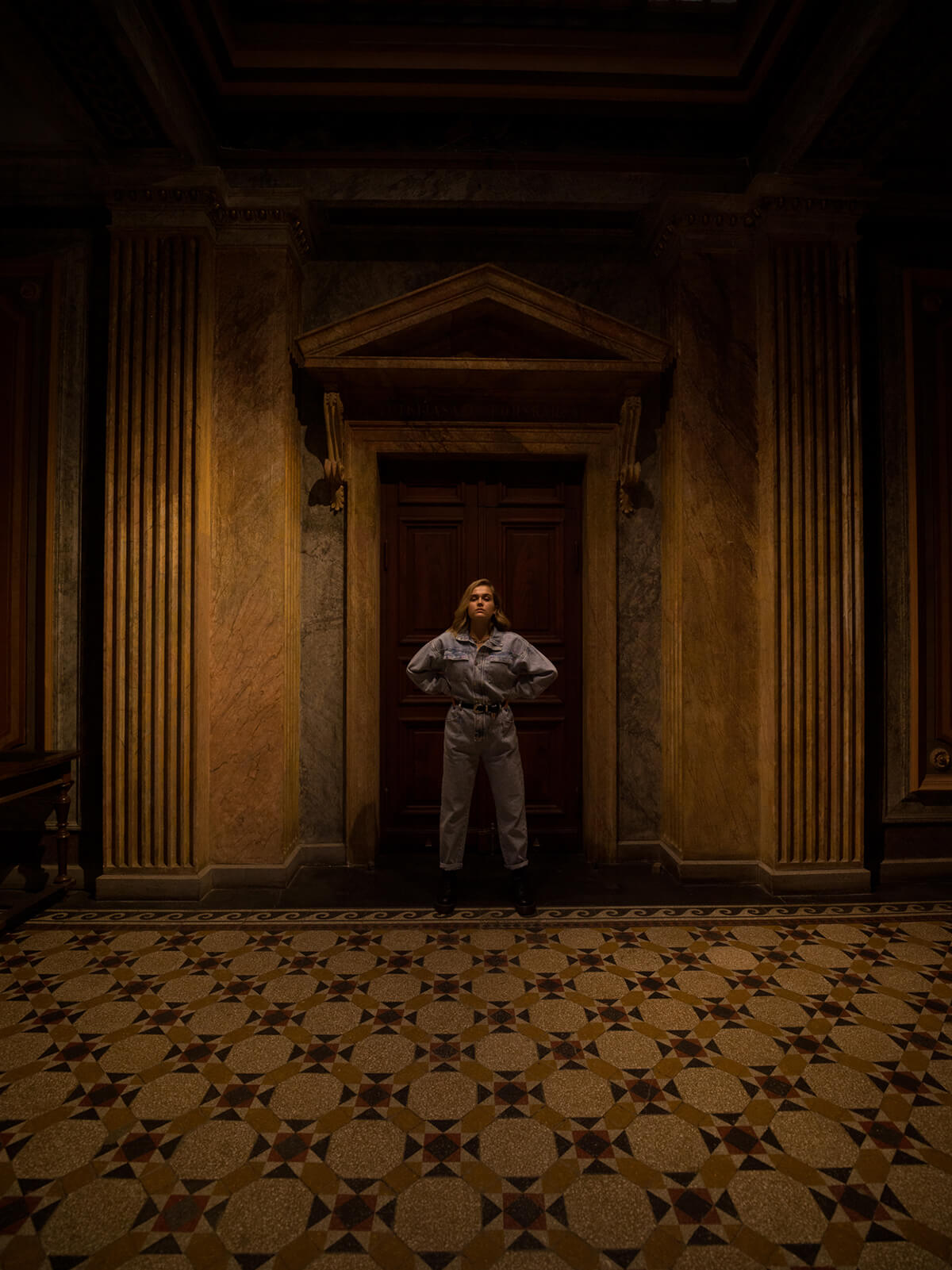 ? Maria Rand
Inspired with Hasselblad Community
See what members of our Hasselblad community are doing to keep their creative juices flowing in a time of isolation and social distancing. Tag your creative shots from home using the hashtag #InspiredWithHasselblad on Instagram for a chance to be featured on our channels.
INSPIRATIONAL STORY FEATURES